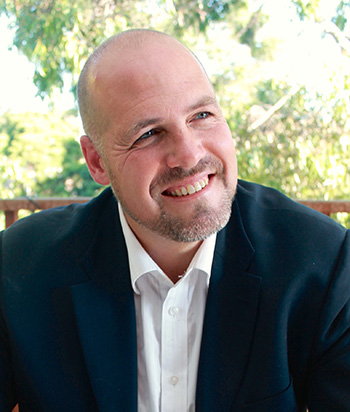 Steve has created Altum Leadership Group having experienced significant success over more than twenty-five years as an elite sportsman and leader in executive roles across a variety of sectors, in all of them speaking, coaching and writing.
For twelve years he played at the highest level of professional football for Hawthorn in the AFL (Australian Football League), including the 1991 Premiership where he was Player of the Finals series. Steve was a Director of Australia's largest ever event, the World Youth Day, which hosted 500,000 people in Sydney 2008, where he had a major role in its success.
Whilst still a football player he founded the Australian operations of a global France-based NGO, the Emmanuel Community, existing in over fifty countries. In 2000, he was invited to head up their international leadership training program in Rome, Italy, for three years, and has continued in an ongoing manner to create and contribute to derivative training operations in Australia, Asia, North America and Europe.
After returning from Italy Steve and his growing family moved to Sydney where he oversaw the development and expansion of university ministry across five universities whilst based at Sydney University and, as a leader in tertiary and secondary school contexts, has been responsible for unifying, motivating and directing small teams. Steve has taken numerous groups on extraordinary immersion experiences around the globe and throughout the last fifteen years he has run programs for married couples with his wife Annie.
Steve is a highly gifted speaker who draws from compelling personal anecdotes of his life as an AFL player, leader, husband and father of six children, educator and world adventurer.
Steve has a genuine love and ability to connect with people, and a passion to help them grow and change. He brings a wealth of wisdom and life experience through speaking, teaching, writing, and coaching others toward reaching their full potential.
He holds degrees in Humanities, Education and Theology, and is in the final stages of completing a Masters of Marriage and Family. Steve lives in Melbourne with his wife Annie, and their children.
Interview of Steve Lawrence by David Kobler of Your Choicez